Sèj - Barbera d'Alba superiore DOC
"Séj" translated from our dialect means "thirst"
We chose this name for our Barbera d'Alba Superiore thinking about our friendship, our philosophy, our days spent together... being "thirsty" means being alive, being motivated, never satisfied and being open to new challenges.
Both in the vineyards and in the winery we like to experiment, blending tradition and innovation with the objective of making a better wine every time. From this thinking we got the idea of making a "cold-maceration" Barbera. The bunches were cooled down in baskets right after the picking, then destemmed when still cold and left macerating at low temperatures. Even the alcoholic fermentation deliberately happened around 20° C, way lower than a standard vinification for red wines.
The aging happens in 500 l French oak tonneaux for about 6 months. The entire process was studied to preserve the liveliness of this grape and to find a balance between structure and fruitiness Our wish is that by drinking this wine you can all pleasantly satisfy your thirst without forgetting your inner "sèj" for all other things.
---
Tasting notes
COLUOR:
bright ruby red, with shades of purple.
AROMA:
intense notes of red fruits like red currants and sour cherries. Winy and elegant, this Barbera has a lot of personality.
TASTE:
well balanced on the palate, with a bright acidity which gives freshness to this full-bodied wine. The finish is soft and pleasant.
SERVING TEMPERATURE:
16-18 °C
FOOD PAIRINGS:
this is a wine you can easily drink through the meal and the perfect pairing is with red meat, game and matured cheese.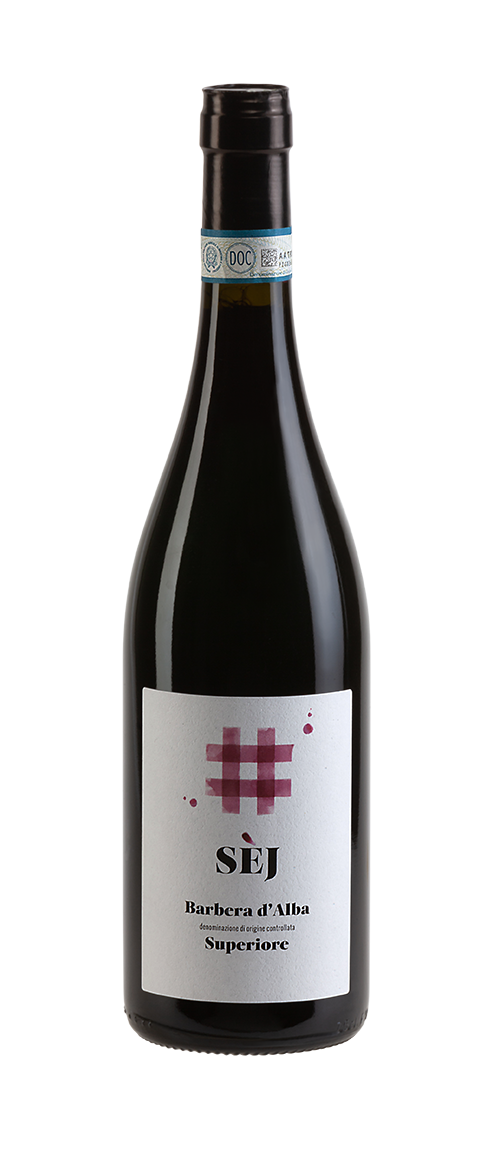 HARVEST
manual, with collection in small perforated crates
VINIFICATION
The bunches were cooled down when still in baskets right after the picking, then destemmed when still cold and left macerating at low temperatures (cold-maceration) around 8°C. Fermentation takes place in stainless steel vats at a controlled temperature of 18°-20°C
AGING:
six months in 500 litre French oak tonneaux